You moved the bookshelf in The Library....
You quickly look over your shoulder. Nobody is there. You see a two gold doors with Sphinxes on them. Their lion paws cover the doorway. You then push them open.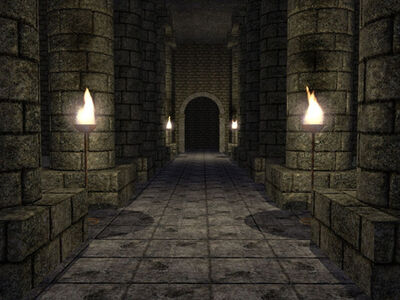 Inside, there is a long, dark stone hallway. You venture forward and suddenly... the doors slam shut!
No choice but to go forward ...